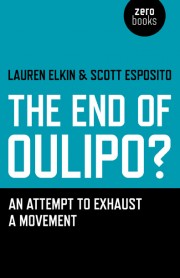 Native Californian Anne Marsella's debut novel Remedy
(Portobello Books) is set in a Pariscape peopled by odd, intriguing,
and enthusiastic characters. The resulting novel is more than the sum
of its eccentricities: it is a joyous romp, and an endearing read.

At the center of this very funny and highly original work is a young lady called Remedy O'Riley de Valdez, originally of Florida, USA and lately of Paris, France.  The chapters mirror the Calendar of Saints, and Remedy, a "devout, if unorthodox" Catholic, lets the saint-of-the-day's hagiography infuse her esprit du jour. 
Remedy spends her weekdays as an assistant at a fashion website, and her
… Read more →