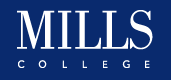 When her French composer-husband brings a few co-workers home from the Paris carwash where he is working to earn some money, Jane de la Rochefoucault gets the feeling that something odd is about to happen. When these co-workers steal a secret prototype car to fund a rescue plan for members of their Muslim brotherhood being held hostage, Jane's mother-in-law hides them in her chateau while they work their plans—and Jane is embroiled in an adventure that will put her family in a bit of a predicament. Little does she know that her own famiglia connections will help save the day.
Anne Marsella's novel combines the trials and tribulations of first-time motherhood, culture clashes, and marriage with an international crime caper. Mafia uncles, upper-crust communists, absent-minded avant-garde composers, and feminist academics are just some of the wonderful characters she has created to enliven her tale of raising a baby in Belleville, a multicultural, mainly immigrant section of Paris.
While the plot features some imaginative flights of fancy, there are wonderfully real depictions of events and issues that many mothers will recognize: concerns about whether or not to breastfeed, balancing work and family, setting up your home with limited income, and learning how to fit into life in a foreign country all come up in both serious and hilarious situations.